kstars
skyobject.h File Reference
#include <qstring.h>
#include <qstringlist.h>
#include <klocale.h>
#include "skypoint.h"
#include "dms.h"
#include "kspopupmenu.h"
Include dependency graph for skyobject.h: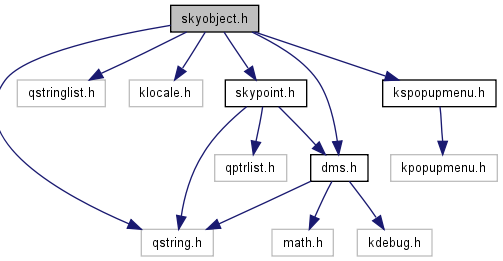 This graph shows which files directly or indirectly include this file:

Go to the source code of this file.



Classes

class
SkyObject
Provides all necessary information about an object in the sky: its coordinates, name(s), type, magnitude, and QStringLists of URLs for images and webpages regarding the object. More...