marble
KmlLodTagWriter.cpp File Reference
Include dependency graph for KmlLodTagWriter.cpp: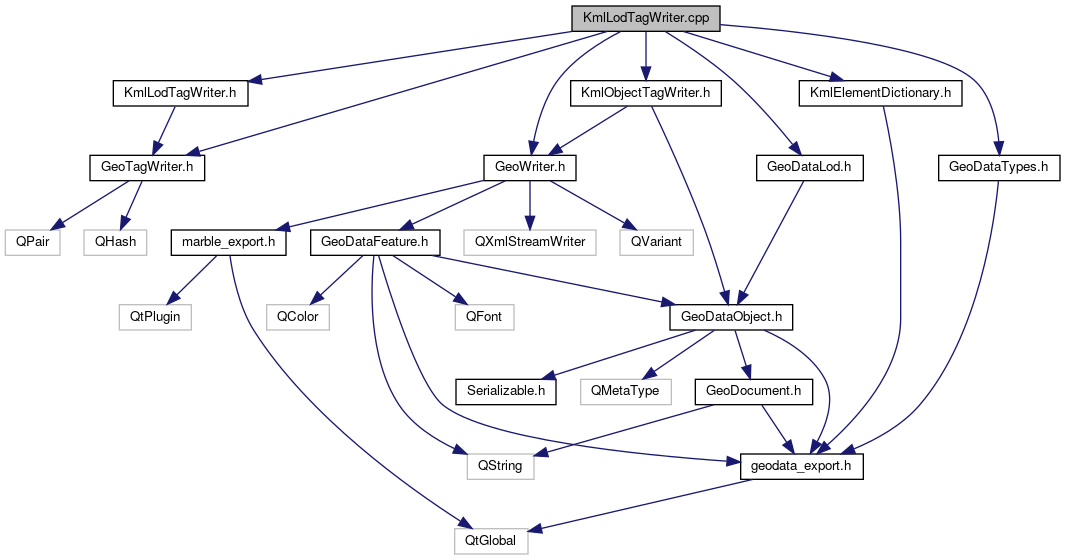 Go to the source code of this file.
Functions

static GeoTagWriterRegistrar 
Marble::s_writerLod (GeoTagWriter::QualifiedName(GeoDataTypes::GeoDataLodType, kml::kmlTag_nameSpaceOgc22), new KmlLodTagWriter)
 
This file is part of the KDE documentation.
Documentation copyright © 1996-2020 The KDE developers.
Generated on Fri May 22 2020 22:17:42 by
doxygen
1.8.7 written by
Dimitri van Heesch
, © 1997-2006
KDE's Doxygen guidelines are available online.